North Durham Youth Entrepreneur Program
Join the Uxbridge Networking Group for lunch on Friday October 10th, 12 Noon at Scrambles Restaurant at Foxbridge Golf Club. The topic will be on North Durham Youth Entrepreneur Program. Non-Members Welcome!
Guest Speakers:
Barb Smith, Outreach Coordinator and Emily Morrison, Enterprise Development Coordinator of Brock Youth Center.
The Brock Youth Center was recently awarded funding to contract support for the North Durham Young Entrepreneur Program. Barb Smith and Emily Morrison are working with young adults up to age 29 to create self employment opportunities.


The program is built around Summer Company, Starter Company and the new North Durham BOOST program and offers guidance and mentorship during the process of researching on idea, building a business plan and executing the process.

Barb Smith has lived in North Durham (Uxbridge and BEaverton) for 30 years and was co-owner of Silver Connections.  Emily Morrison, graduate of Trent University, has relocated to Brock Township to work in her new role. As a team, they are committed to working with our young people to build confident, successful business owners!


Uxbridge Networking Group Breakfast
Tuesday November 11, 2014 8:15 to 9:30am
Topic: How local charities benefit from 100 Women Who Care Uxbridge
Speaker: Andrea M. Scowcroft, 100 Women Who Care Uxbridge, and Hayley Waines, Uxbridge Youth Center


UNG Holiday Social Lunch at Studio on the Hill
Catering Service by Mary's Country Kitchen
Friday December 12th, 2014
11:30am - Networking
12:15pm - Luncheon
Space is limited. Reserve your seats early.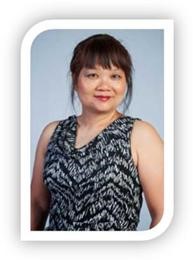 Regards,
Annie Hardock, B. Math
Founder & Chair, 

Uxbridge & Area Networking Group
Website: www.uxbridgenetworkinggroup.com
Facebook Page:www.facebook.com/uxbridge.networking
LinkedIn Profile:
http://ca
.linkedin.com
/in/anniehardock
LinkedIn Group: www.linkedin.com/groups?gid=2711108
Owner & Operator, Uxbridge On-Line Inc.
Website: www.uxbridge.com
YouTube Channel: www.youtube.com/uxbridgeonline
Tel.: 905-852-6686

Co-owner, Abacus Uxbridge Inc. 

O/A ABS Abacus Brain Study
92 Brock St. W., 

Uxbridge ON L9P 1P4

Tel.: 905-852-6677

Website: http://www.AbacusUxbridge.com
Twitter: @AbacusUxbridge
Thanks to 

our Corporate Sponsors: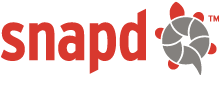 2014-15 Fall/Winter Networking Magazine
Pick up a copy of Networking Magazine at various locations in Uxbridge & near by area. Thanks to John Auger & Chris Auger of Dire Consulting for the design and publishing of the magazine. Thanks to all networking members who contributed to the business tips and articles in this bi-annual magazine.


Congratulations! UNG Free Draw Winners at the Fair

Kathrine Follows - Uxbridge Networking Group Gift Basket

Virginia Gould - $50 Gift Cert., Alexander Computer Services
Miriam - Team Canada Tool Box, Upright Door Service Inc.
Jen Neville - 1-Month Gold Pass, NRG 4 Life Fitness
Lisa Adams-Gift Basket, Epicure Selections, Sharon Vanderven
Helen - LED Candle Set, Wright Web Photo
Philip Daly - High Performance Golf Balls, BDO Canada LLP
Karen Seegert - Gift Basket, White Glove Virtual Assistant
Bonnie Lemarie - 1-Month Class Pass, Community Martial Arts
Marg Silman - Foursome Golf Pass, Foxbridge Golf Club
Sara Finlay - $100 Gift Certificate, Merry Maids of Uxbridge
Christel - 1000 fullcolor/2-side Business Cards, Dire Consulting
Welcome to 7 New Members

Sharie Trussell and Stephanie Coy, Community Cleaning Ltd.
A full service cleaning company and supply store. Cleaning commercially and residentially.  Offering small town service with big time results! Located at 73 Brock St. W. in Uxbridge.
Tel.: 905-852-9419, Website: www.communitycleaning.ca

Mark Kernohan, Genernal Manager
Foxbridge Golf Club

Two new holes opened in 2014 and a new clubhouse coming in 2015! Located at 274 Reach St. in Uxbridge.
Tel.: 905-852-7962, Website: www.foxbridgegolf.ca

Virginia Miles, Compass Healthcare Solutions


Compass Healthcare Solutions was established by Virginia Miles because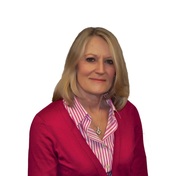 of her personal passion for helping people access the healthcare they deserve.  Virginia has first-hand experience navigating care options for family members with complex medical conditions such as multiple sclerosis, Alzheimer's, lupus and type 1 diabetes. She also has over 20 years' professional experience in healthcare: home and long-term care, patient support and advocacy, and pharmaceuticals.
Tel.:647-502-9079, Website: www.compasshcsolutions.com
Margaret MacLaren, Day By Day


Day By Day is a non medical homecare business that specializes in the individual, services include: Personal Care, Transportation, Meal Prepration, Light Housecleaning, Home Checks, Appointments, Diet Assistance, Companionship, and more... Call now and let us know what we can do for you.
Headoffice: 905-852-0182, Cell.: 416-788-7743
www.daybyday4u.com.

Mary Evans, Owner, Mary's Country Kitchen
Offering freshly made, delious meals and desserts for any occasion.  Anything from a business lunch to a f ull wedding, we will creeate a menu to suit your needs.
Tel.: 905-852-5578, 905-260-4572
E-Mail: robmaryevans@hotmail.com
Note: Mary will be providing catering service for the 2014 UNG Holiday Social Lunch at Lori-DeGrace & Nathalie Emer's place, Studio on the Hill. Mark your calendar and join us for a delicious homemade lunch catered by Mary's Country Kitchen on Dec. 12th. 

Laurie Fekecs NHC., NHP.
EAV & ECM Practitioner at MEND
Laurie is a Natural Health Practitioner and EAV technician.


Laurie

graduated from

the Alternati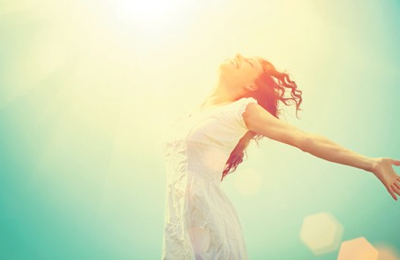 ve Medicine College of Canada with a Natural Health Consultant degree and then from the International Academy of Bioenergetic Sciences with her Natural Health Practitioner and EAV technician certification. EAV stands for
Electroaccupuncture according to Voll (a german physician who invented this)

.
Laurie is currently studying to become an ECM (Ellen Cutler Method) Practitioner.
Tel.: 416-277-0838, Web: www.mendyourhealth.ca