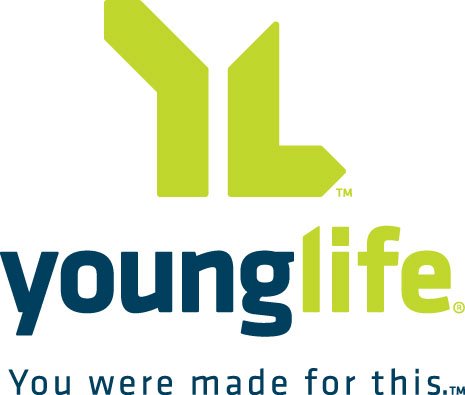 Reaching Youth in Uxbridge thru YOUNG LIFE
This will be the topic of our guest speakers at the upcoming Uxbridge  Networking Lunch on Friday June 13th, 12 Noon - 1:30PM at Scrambles Restaurant at Foxbridge Golf Club.

Guest Speakers:
Sarah Lowe, Area Director Young Life Uxbridge
Rebecca Mustard, Young Life Uxbridge Committee

Please rsvp Annie at 905-852-6686, or e-mail networkinggroup@uxbridge.com if you are interested in attending the networking lunch on June 13th at Scrambles. Non-Members Welcome!
About the Speakers:
Sarah Lowe
Sarah grew up in the Uxbridge/Stouffville area and after finishing high school in Stouffville headed west to Saskatchewan for university. During that time she got involved in volunteering with local teenagers and quickly discovered her desire to work with teens professionally.  In 2009 Sarah began volunteering with Young Life in Uxbridge and came on staff in 2010.
She is passionate about her job and loves serving the Uxbridge community. In her spare time Sarah is an avid reader, and loves spending time with her 5 siblings and 13 neices/nephews.
Rebecca Mustard
Rebecca has always had a passion for community development. That passion has led to a decade of working in local economic development in both Australia and Canada. For the past two years she has been part of the Durham Region Economic Development team serving the townships of Uxbridge, Scugog and Brock. In 2014 she completed her Masters in Local Economic Development from the University of Waterloo. Beyond her professional life, Rebecca enjoys the splendour of living, with her husband, on a local dairy farm  and volunteers with Young Life.
UNG Draw Prize Winner at
North Durham Building Business Forum

Congra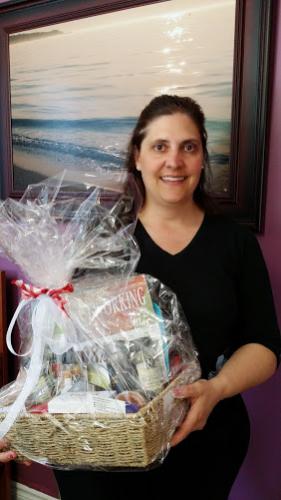 tulations to Sonya Yake, owner of RDI Raffini Design Inc.. Her store specializing in the design of custom cabinetry with showrooms will soon be open at 30 Brock St. W. in downtown Uxbridge.

Close to 170 people attended the north Durham Building Business Forum last month.  The
Uxbridge Networking Group took part in the "We C.A.R.E. Business" at the Forum with a full display of information about the group.  Check out the UNG Facebook page at www.facebook.com/uxbridge.networking for more photos and info about the annual north Durham BBF event.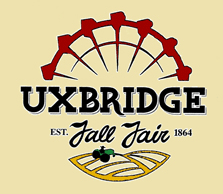 Uxbridge Networking Group Booth at Uxbridge Fall Fair
The UNG will once again participating at this year's Uxbridge Fall Fair on September 5, 6 & 7 with a booth inside the Red Barn, and sponsoring a banner at the demolition derby ring. 
Members are free to place their business cards and brochures at the UNG booth. Please signup to donate draw prizes for the UNG booth, and manning the booth to promote your business. All UNG draw prize sponsors will have their business listed on 3 draw prize signs. Two of the signs will be displayed at the two entrances to the Red Barn. Contact Annie Hardock at 905-852-6686 or e-mail networkinggroup@uxbridge.com if you would like to participate.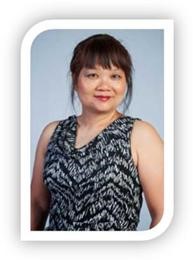 Regards,
Annie Hardock, B. Math
Founder & Chair,

Uxbridge & Area Networking Group
Website: www.uxbridgenetworkinggroup.com
Facebook Page: www.facebook.com/uxbridge.networking
LinkedIn Profile:
http://ca
.linkedin.com
/in/anniehardock
LinkedIn Group: www.linkedin.com/groups?gid=2711108
Owner & Operator, Uxbridge On-Line Inc.
Website: www.uxbridge.com
YouTube Channel: www.youtube.com/uxbridgeonline
Tel.: 905-852-6686; 416-529-6686
Co-owner, Abacus Uxbridge Inc.

O/A ABS Abacus Brain Study
92 Brock St. W.,

Uxbridge ON L9P 1P4

Tel.: 905-852-6677

Website: http://www.AbacusUxbridge.com
Twitter: @AbacusUxbridge
Thanks to

our Corporate Sponsors: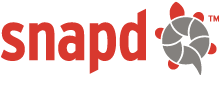 2014-5 Fall/Winter
Networking Magazine
Our team of Networking members are busy working on the semi-annual magazine that will be published in late August 2014. This 16 pages full color magazine will include the Uxbridge Networking Group Membership Listing, and articles written by Katharine Gebhardt of Signpost Communications. Creative design and publishing by John & Chris Auger of Dire Consulting. Contact Annie Hardock, Chair of Uxbridge Networking Group, for advertising. Deadline for ad submission and payment is Friday July 25th, 2014. We now accept credit payments, e-Interac, cash or cheque payable to "Uxbridge Networking Group".  Contact Annie Hardock at 905-852-6686 if you are interested in placing an ad on the Networking magazine. Non-members pricing available. Networking Group members at discounted rates.      

New Members

Warm welcome to Pam Domingos, owner of Lorelei Interiors,
 opening their new location at 97 Brock St. W., Suite 2D in downtown Uxbridge.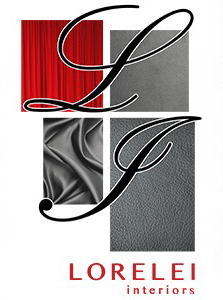 Pam has been in decorating service since 1999. She was trained as a

staging professional in 2006.
As a Certified Colour Consultant, Pam worked with her husband Joe, owner of Josella Construction, in the construction field assisting clients with material choices, colours and furniture layouts.  Lorelei Interiors provides personalized decorating service and consultations.  Custom drapery, blinds, shutters, furniture, new and gently used.  Consignment available. Home staging consultation.  For information, call  905-862-3939 or visit  their website at www.loreleiinteriors.com .

MEMBERS NEWS

2014 Provincial Election Results Coverage
On election night, Thursday, June 12th, Rogers T

V Cable 10/63 presents LIVE comprehensive coverage of the provincial election on The Local Results beginning at 8:30PM with coverage on the 5 ridings, Pickering – Scarborough East, Ajax – Pickering, Whitby – Oshawa, Oshawa and Durham, and province-wide updates.

Throughout the broadcast, special guests will offer insight and commentary on issues from the local political community. Join the discussion to share your comments and reactions via Twitter: @RogersTVDurham #LocalResults.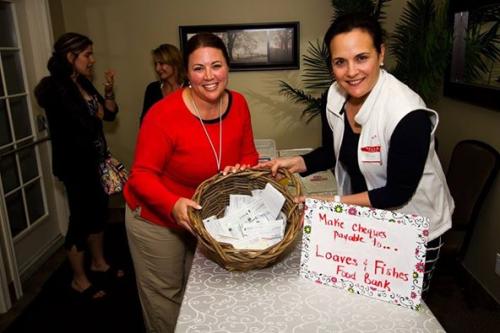 Andrea Scowcroft, co-founder of 100 Women Who Care Uxbridge, announced that they now have 121 members.  At their third one hour meeting in May, they raised $12,100 for Loaves & Fishes Food Bank.  Two other nominated charities for the night: Uxbridge Music Scholarship, and  Big Brothers/Big Sisters of North Durham. For further info, visit the website at  www.100womenuxbridge.com. 


Optometrist Dr. Vi Tu Banh is currently in search of support for the 12th Annual Charitable Golf Tournament, "Winnie's (our dog) Classic". The tournament is to raise funds for the Uxbridge-Scugog Animal Shelter & the Uxbridge Cottage Hospital, which will be held Sunday, August 17, 2014 at the Foxbridge Golf & Country Club Uxbridge.

 

Over the last eleven years, they have raised over $45,000.00.

 

With your support, they will raise even more this year.

 

Any donation would be greatly appreciated.

 

There are three options that you may choose from:

 

Hole Sponsorship,

Door Prizes for Silent Auction, &/or Prizes for raffle tickets or 'goodie bag'. 

 * A receipt will be given for income tax purposes from the Uxbridge-Scugog Animal Shelter or the Uxbridge Cottage Hospital.  Contact Dr. Vitu Banh 905-852-6733.




NRG 4 Life Fitness personal trainer Jenn Neilly, and yoga instructor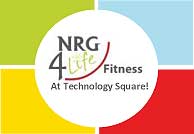 Sandy Kokkinis have both shed over 100 pounds each. Now with their own fitness success stories, they wish to inspire others to achieve a healthy weight loss.  Jenn's Big Loss Bootcamp starts on June 16.  To inquire about this 12-session, 4-week program, contact NRG 4 Life Fitness (owned and operated by Sarah & Terry Terrion) at 284 Main Street North (Technology Square), or call 905-852-4750. Visit the website at www.nrg4lifefitness.net for further information.

Uxbridge Networking Group Membership
Membership Includes:
- Receive monthly UNG e-Newsletter.
- Membership listing on the bi-annual Networking Magazine (publish in March and September).
- Business listing on the website at www.uxbridge.com/networkinggroup and www.uxbridge.com/business.
- Being promoted on social media.

- Participate in monthly breakfast and luncheon meetings from September to June.
- Participate at the Uxbridge Networking Group booth at the Uxbridge Fall Fair to promote their product and services.
Membership Fee:
$85+HST for the first year. For members who participate less than 6 Networking Group functions (including participations in meetings/events/advertising) in a year, renewal rate would be increased to $125. Annual membership fee is due each year on the month that you join the Networking Group, except for members who join in March or September, their membership fees are due in February and August, respectively. This will ensure that the Networking Group brochure (publish in March and in September) has the most current memberships listing.