www.UXBRIDGE.com website is owned & operated by Uxbridge On-Line Inc., since 1996.
The website was last modified on September 1, 2018 1:51 AM .<!a href="whatsnew.html">


Calls for All Local Business Professionals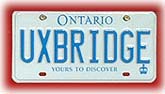 Join the
UXBRIDGE ONTARIO
LinkedIn Group and meet over 400 local professionals.
Take a look at the vital
statistics
on the latest activity, growth, and demographics
of the "Uxbridge Ontario" LinkedIn Group.

The Desire to Live Well...
is why many people are drawn to small town living, so it's no wonder Uxbridge, Ontario is home to a host of
Health and Wellness Professionals
who aim to help you enjoy life to its fullest.

To advertise your business or 2018 Events on www.uxbridge.com website, please contact Annie Hardock of Uxbridge On-Line Inc.
E-mail: online@uxbridge.com; or Tel.: 905-852-6686

Uxbridge Networking Breakfast
Tuesday, September 11th 2018
8:15 - 9:30am
Scrambles, Foxbridge Golf Club

New members welcome!
RSVP Annie Hardock for an introductory meeting.
E-Mail: networkinggroup@uxbridge.com
Tel.: 905-852-6686

Visit the UNG booth inside the Red Barn in Elgin Park at the Uxbridge Fall Fair.
Pickup a copy of the Networking magazine for a chance to win free draw prizes sponsored by UNG members.
• Community Profile • Photos • Map • Virtual Tour • Kids
• Uxbridge Business Directory • Online Business Resource Center
• Arts & Entertainment / Music • Health & Wellness • Sports & Recreation
• Uxbridge Online Events Calendar • Accommodations • Online Store
• Real Estate • Commercial & Residential Services
---
www.uxbridge.com website is owned & operated by Uxbridge On-Line Inc.
Unauthorized use of any content or graphic images taken from the www.uxbridge.com website is unethical. All content and images on www.uxbridge.com are the properties of Uxbridge On-Line Inc.©1996-2010. All Rights Reserved.
Promoting Uxbridge's Lifestyle & Businesses on the Net since 1996

*The Map of Uxbridge Township is Available through www.MapQuest.com;
"A Journey to the Past" photo by Ed Evans;
"Uxbridge - The Present" photo by Kimberley Kelland;
Graphic images of Santa on www.uxbridge.com were created by Kevin Frank for Uxbridge On-Line Inc.. All rights reserved.